Would you like to try wearing Kimono at Kamakura? You can enjoy one day Kimono experience. We have so many Kimonos at a reasonable price.
Yukata Plan

From June to September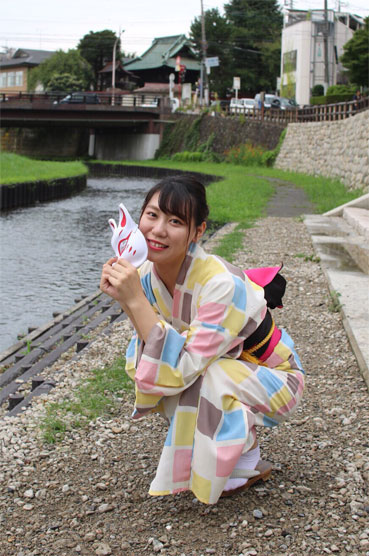 All inclusive Yukata Set for women

Yukata,Obi ,bag,sandal,underwear, hair set and ornamental hairpin

(Reservation is required)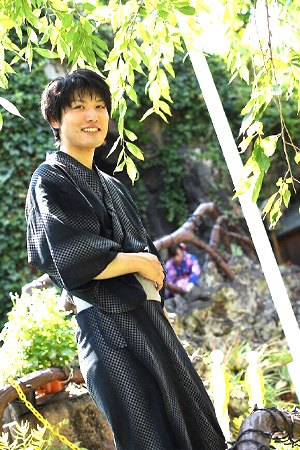 Yukata for men

Yukata,Obi ,bag,sandal and underwear

(Reservation is required)
Kimono Plan

From September to May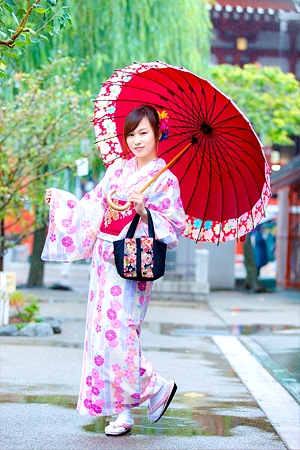 All inclusive Kimono Set for women

Kimono,undergarment,Obi ,bag,sandal,tabi,underwear, hair set and ornamental hairpin

5,500

yen →

1,980

yen

(Reservation is required)
Kimono for men

Kimono,undergarment,Obi , bag and sandal

5,000

yen →

3,500

yen

(Reservation is required)
Option
Ornamental hairpin

500yen

Ribbon Obi

300yen

Decrative Strings

300yen

Tote Bag

300yen

Change long sleeve Kimono

+800yen

Change Nagoya Obi

+500yen
※Consumption tax is NOT included in those .
Procedure
1.Register

Welcome to Kawagoe Rental Kimono Shop KOTO.
We would like to explain about rental system for Kimono.

2.Select Kimono

We have many Kimono with various designs and colors. We're sure you will find your favorite one.

3.Hair set(option)

Our professional hair make-up artists would like to make you beautiful.They can make popular hairstyle case such as French braid, dumpling-shaped hair,evening party roll, and so on.

4.Dress up Kimono

We would like to help to wear Kimono.

5.Sightseeing at Kawagoe

There are a lot of places that you should see in Kawagoe.
Kawagoe, commonly called Koedo (literally means small Edo),have many historical buildings, local specialties, and souvenir shops.
Most of popular places are within 15 minutes of our shop KOTO. You can take a stroll in Kimono around Toki no Kane(The Bell of Time),Ichiban Gai(Main town),Kashi Ya Yokocho(Candy Store Alley),Kitain,Nakain,Toshogu Shrine,Honmaru Goten(Honmaru Palace),Hikawa Shrine and Taisho Roman Yume Dori.
Why don't you come to enjoy the traditional culture, food and festivals of 'Koedo Kawagoe'.
It must be a precious experience!!

6.Return the Kimono

You have to return the Kimono until 5p.m. If you couldn't come , you should pay additional fee 1000yen per night.
Shop Information
〒350-0043
Shintomicho Asamori bldg. 2nd floor 1-8-3 Shintomicho Kawagoe-shi Saitama ,Japan(Large map)
TEL +81-492-98-5541(9:30-18:00)
Mail kawagoe.info@kimono-koto.com
Access by train
Seibu Shinjuku Line : Honkawagoe Station
 It takes 4min. from Honkawagoe Station.
Tobu Tojo Line : Kawagoeshi Station
 It takes 10min. from Kawagoeshi Station.
Our shop is located along the Clare Mall shopping street.